Piano–Solo
Frank has been on tour for 30 years and is considered to be one of the most sought-after Blues & Boogie-Woogie pianists. He has played concerts all over Europe, Paraguay, Bolivia, the United States and North Africa.
15 CDs have been published so far with various musicians, e.g. Carey Bell, Jean-Pierre Bertrand, Nappy Brown, Jimmy Coe, Herb Hardesty, Red Holloway, Stephan Holstein, Bob Margolin, Jimmy McCracklin, Louisiana Red, Alex Schultz, Matthias Seuffert, Cary Smith, Bob Stroger, Hubert Sumlin, Engelbert Wrobel and Rusty Zinn.
"A far cry from mere virtuoso pyrotechnics, Muschalle demonstrates how to remain within the idiom and still tell little stories with motifs and riffs, instead of simply juggling with them… " (Jazzpodium)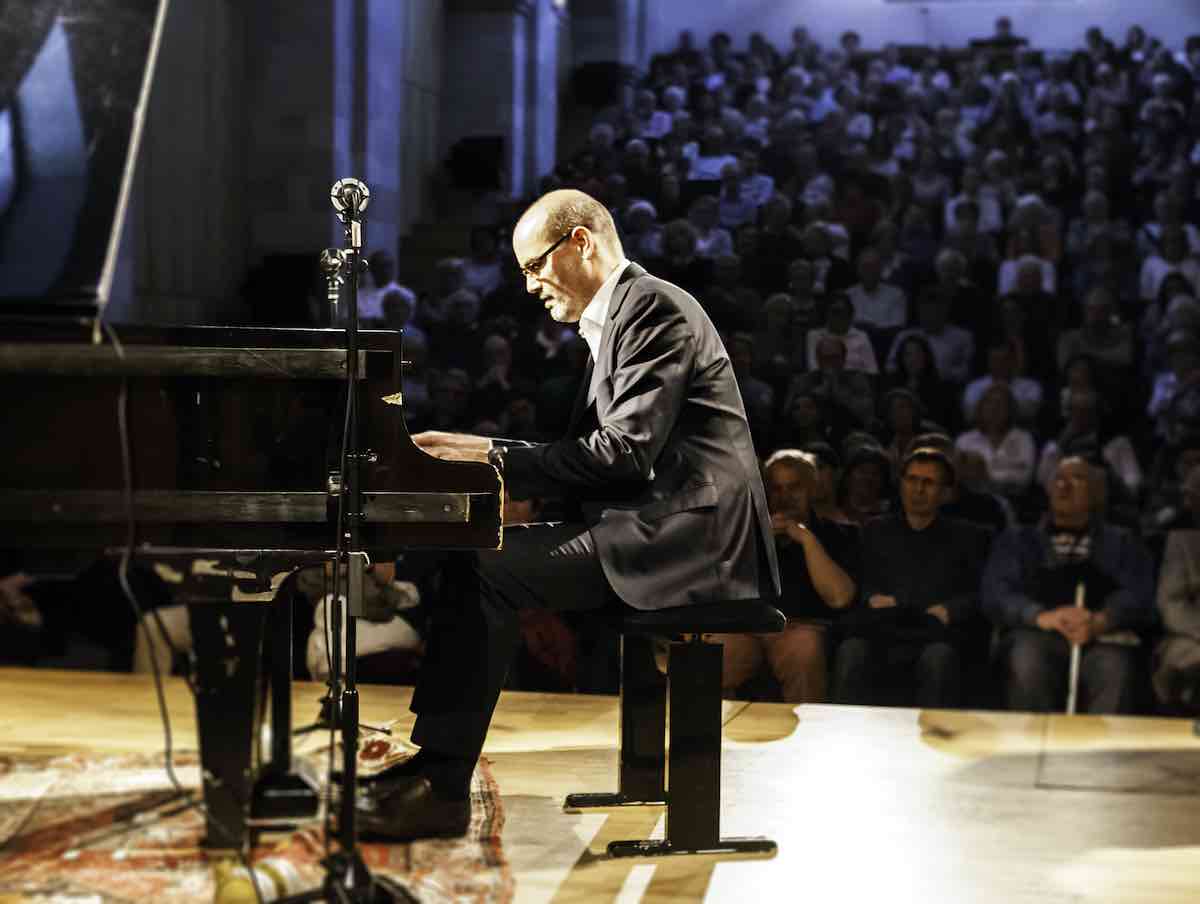 Duo with Stephan Holstein
Since 2015 Frank has been playing with Stephan Holstein (saxophone / clarinet) (photo of the duo with Stephan) in a duo line-up, in addition to joint appearances by the Frank Muschalle Trio feat. Stephan Holstein The first encounter took place in 2004 on a jazz cruise in the Mediterranean. After a few concerts in a quartet and the joint CD recording "Sleigh Ride", Frank and Stephan played the first duo concerts and this line-up has developed into a permanent format. No wonder: Stephan Holstein (Augsburg) is one of THE saxophonists and clarinetists in Europe.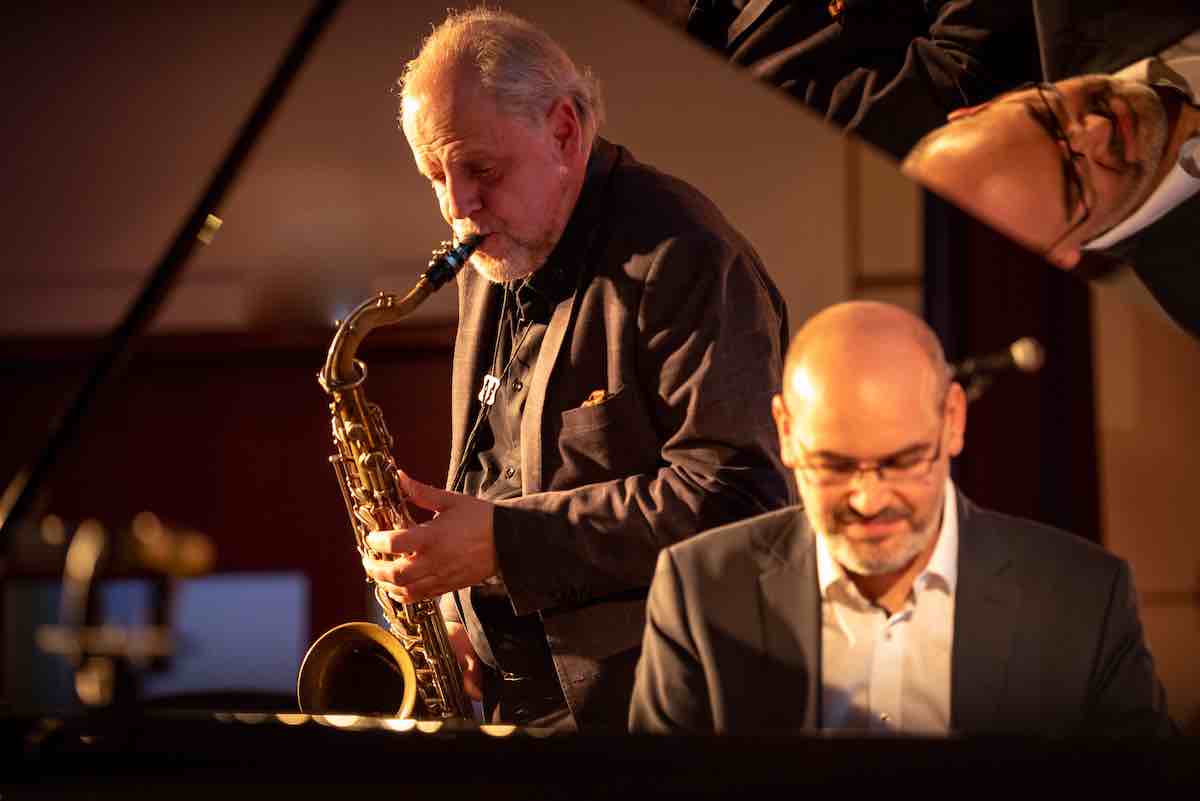 Trio with Dani Gugolz and Peter Müller
The Frank Muschalle Trio with Dani Gugolz (double bass/ vocals) and Peter Müller (drums) has been a permanent cast since 2001. Since then, many joint CD recordings have been made and countless concerts have been played.
Despite the physical distance between their homes (Berlin-Vienna), the three musicians have been coming together for concerts and touring together for years. Undoubtedly, Dani and Peter are among the musical heavyweights in the blues & boogie scene.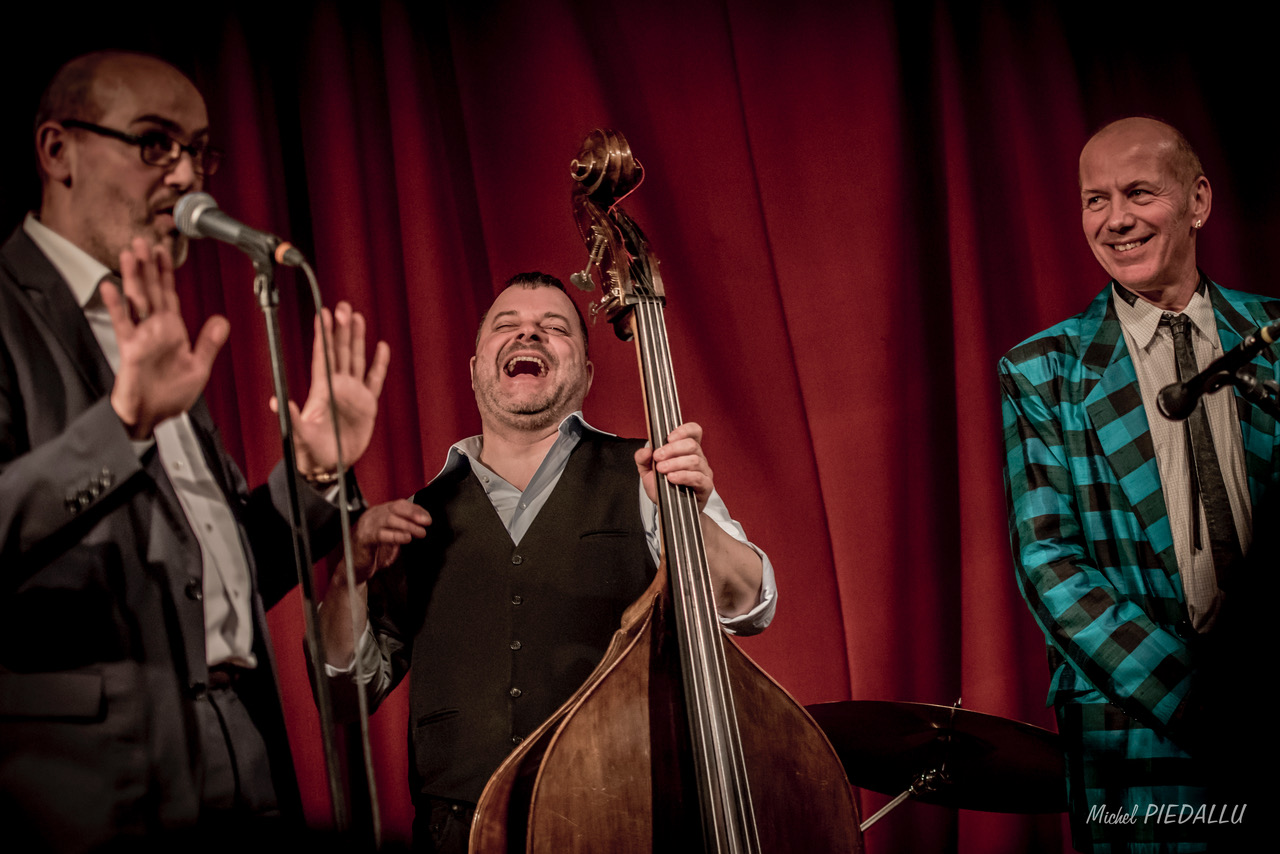 Frank Muschalle Trio
The trio line-up with Dirk Engelmeyer (drums / vocals) and Matthias Klüter (double bass) has its origins in 1990. At that time, Frank gave his first joint concerts as a duo with Dirk Engelmeyer. Matthias Klüter joined them a few years later and the trio has been on tour with this line-up ever since. This formation played, for example, various tours in Paraguay and Bolivia in the years 2007-2013.